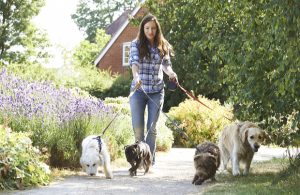 Furry Fellas Pet Service LLC is 100% committed to providing you & your companions with the very best care possible.
As fellow pet guardians we understand the need for a reliable & professional service and believe that our little furry ones deserve the best quality of life that we can provide for them. You can rest assured that your furry children & your home are in the hands of a qualified, experienced animal lover, pet sitter & professional. All of our sitters have prior professional experience, have been trained to recognize emergency symptoms, have furry children of their own & will treat your companion(s) as if they are one of our own. And…unlike most pet sitting services, we provide back-up sitters, so that your companions(s) will not be left alone in the event of an emergency. Whatever your pet care needs, we are here to help!
Contact us today to see how we can help make your life a little easier & allow you to go away worry-free!

Why choose us over another company?
We are the only pet sitting service made up of 100% professionals. All of our staff members have prior professional experience either through working at animal hospitals, kennels, rescue leagues, shelters, groomers, with trainers, pre-vet schooling, Pet CPR/First Aid certified & more…
We provide back up sitters. We have sitters in overlapping areas so that in the event there is an emergency with your sitter, we have a plan in place.
We have been voted the TOP pet sitting / dog walking services for 8 years in a row!
We do very thorough background checks and employment screening on all of our staff members and they are all insured & bonded through the company.
Recommended by Local Veterinarians
Credentials, Certifications and Awards
Pet CPR / First Aid Certified