NEW CLIENT WEEKLY RECURRING VISIT SPECIAL: NOW THROUGH December 2023!​
Sign up for weekly recurring visits (dog walks, let outs, play sessions, etc.), at least 3 set days per week and RECEIVE…​
1. A FREE 30-minute meeting with your walker/sitter​
2. A $20 CREDIT TOWARDS SERVICES​
This is in addition to all the other benefits we offer such as back up walkers, a full office staff, online scheduling system, scheduling app, auto billing, auto scheduling for recurring clients, experienced and trained pet CPR/first aid certified sitters/walkers, certified pet sitters/dog walkers & more…​
Dog Walking, Exercise & Mid-day Let Out Services
CLICK HERE TO SIGN UP FOR DOG WALKING SERVICES WITH FURRY FELLAS PET SERVICE, LLC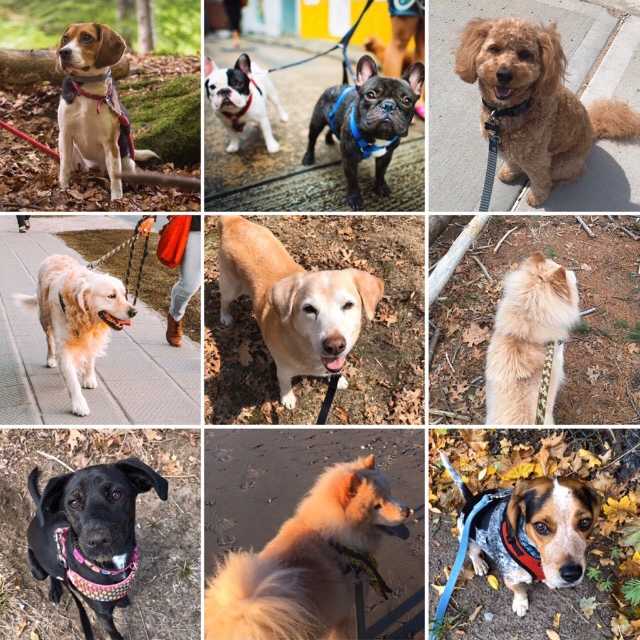 Regular walks are important for a dog's physical, mental and emotional wellbeing. But with today's busy schedules, it can be hard to find the time to give your dog the exercise (s)he needs. That's where we come in!
Our dog walking services are a great choice for dogs and puppies who:
Are alone all day.
Have excess energy to burn.
Potty Breaks & Socialization.
Need to lose a few extra pounds.
Have special needs or medical conditions.
Have behavioral issues related to boredom (barking, chewing, etc.).

Benefits of Using Our Dog Walking Service
Provides Regular Exercise & Stimulation:
Regular exercise helps to promote good physical and mental health. Just like in humans, our companions need regular daily exercise as well.
To Give your Dog a Mid-day Bathroom Break:
Daily mid-day visits for puppies will help maintain a consistent housebreaking schedule and speed up the housetraining process. Crate trained puppies need to get out every 3 – 4 hours for proper training and socialization. Over-crating and under exercising can result in a hyperactive, under-socialized dog and daily walks will help to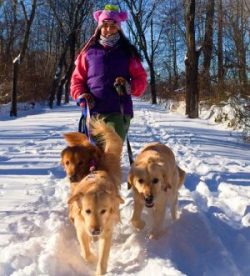 ensure a properly house broken/house trained pet. Elderly and adult dogs need bathroom breaks too. It is recommended that adult dogs have an opportunity to relieve themselves every 5-6hours and senior dogs may not be able to go as long anymore and will also benefit from a bathroom break.
To Socialize Your Dog(s):
Getting your dog out for a mid-day walk will help you dog/puppy to adapt to their surroundings and become comfortable with their environment, other people and other dogs.
To Reinforce Commands:
Our dog walking services will provide routine practice for using basic commands such as "heel", "sit", "stay", & "come".
*Please note: We are not trainers and do not recommend that dog walking replace basic obedience training, but we ARE here to help reinforce the dog's established training through repetition.

Provides you with Help when you are Unable to be Home or for Times when you have a Busy Schedule:
We are here to lend you a helping hand when you have a busy schedule and to leave you guilt-free (not worrying about leaving your dog inside and/or in the crate all day.)
A Well Exercised Dog is also a Well Behaved Dog:
When you get home your dog will be calmer, more relaxed than if (s)he had not had a mid-day exercise walking session.
Learn how you can monitor your pet's everyday activity and determine if your pet is getting the level of activity needed for their weight and mobility needs.
Both you & your dogs will benefit from our Dog Walking Service & your dog(s) will be very grateful to have a regular visitor just for them!
Visits Include the Following:
Dog Walking and/or playtime (you choose)
Love and one-on-one attention
Cleaning up after your pet
Feeding if needed
Providing fresh water
Reinforcing Commands
Daily notes/updates on how your pet did at each visit
Dog Walking Services + Rates
We do not charge more for extra pets!
Dog Walks / Mid-day Let Outs
15 minutes
$22.00 + tax
20 minutes
$24.00 + tax
30 minutes
$26.00 + tax
45 minutes
$30.00 +tax
60 minutes
$42.00 +tax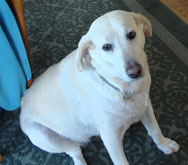 Weekly Recurring Clients: Get $1 off per visit for 5 or more weekly visits
Dog Walking Deals / Mon-Fri Services (5 visits/week):
$105/week +tax for (5) 15min/visits (Save $5/week)
$115.00/week +tax for (5) 20min/visits (Save $5/week)
$125.00/week + tax for (5) 30min/visits (Save $5/week)
$145/week +tax for (5) 45min/visits (Save $5/week)
$205/week +tax for (5) 60min/visits (Save $5/week)
Request to Send the Sitter Out with Less than 24hrs notice:
For regular dog walking services, we ask for a minimum of 24hrs advance notice for additions/cancelations. We will do our best to accommodate last minute changes/emergencies when our schedule allows. A $5 fee applies to all dog walking visits requested with less than 24hrs notice and/or for same day service.
Arrival Times:
We have a minimum of a 2hr arrival window for all of our visits (Ex: btwn10-12pm, 12-2pm, 1-3pm, etc…).
For young puppies and elderly dogs, we can accommodate a 1hr arrival window.
Holidays:
We do not run the regular weekly dog walking services on the following holidays:
New Years Eve & New Years Day, Easter Day, Memorial Day, July 4th, Labor Day, Columbus Day, Veterans Day, Thanksgiving Day, Christmas Eve & Christmas Day
If you will need a visit on one of these days, please be sure to request it in advance (as they book up quickly)!
An additional holiday fee of $10 per visit will apply.
Weekends:
On Saturday and Sunday there is $2/ visit fee
All dogs must be up to date on rabies -UNLESS they meet the following requirements:
-Under 16wks of age
-Have letter from vet releasing them from rabies due to age/health issues
Your dog will enjoy fun, stimulating and safe adventures! Every walk is tailored to your dog's specific needs, energy level and personality to ensure the best experience possible. At the end of the walk, we check water bowls, make sure they're comfortable and leave a note for you after the visit so that you will know how they did / how the visit went. At the end of the day, you'll come home to a calmer and happier dog!
Top Recommended Dog Products by Furry Fellas
This harness has so many great features; first: you don't have to worry about your pup slipping out of their collar; second: it stops the continual pull by gently discouraging them any time they pull ahead on their leash by putting pressure on their chest and belly.
* The easy walk harness is the top recommended walking device by Furry Fellas and works the best on the greatest majority of dogs*
These dog chews are scientifically proven to help control plaque and tartar, improve breath odor and support healthy gums.
This stylish pouch holds dog treats, poop bags, keys, and phone easily. It can be worn in different ways, such as: shoulder strap, belt clip or on waist! Talk about convenience!
A first-aid kit is important not only in the event of a natural disaster, but any time a pet is far away from immediate help. No time can be wasted when something happens to your furry friend!
Biodegradable poop bags are 100% recyclable. They are made from a corn starch blend which means they break down in soil instead of water or landfills and are better for the environment!
This backseat cover will protect your car's carpet and upholstery from damage, while also helping keep your pet secure in a familiar environment. These covers are easy to install and remove and can withstand multiple wash cycles to keep both the cover and your car's interior clean and smelling fresh
Backseat Dog Car Cover for Car (sedan)
The dog horn works by emitting a loud noise to scare off wild animals or aggressive dogs who are trying to attack you or your pet. Perfect when hiking, camping or just walking your dog to stop potential attacks from wild animals or other aggressive dogs. The DOG HORN XL is used and recommended by humane societies, animal hospitals, US gov agencies, and nationally recognized dog trainers. Belt clip included. Saves lives! Please use responsibly.
This card will alert authorities that you have a pet at home and list two emergency contacts for them to notify if something happens to you.
PORTABLE & CONVENIENT: The collapsible pet bowls are great pet travel bowls, lightweight and easy to carry with climbing buckle. It can attach to belt loop, backpack, leash or other locations. Suitable for outdoor activities. They also can be used as indoor dog / cat food bowl.
Note: Furry Fellas is an Amazon Affiliate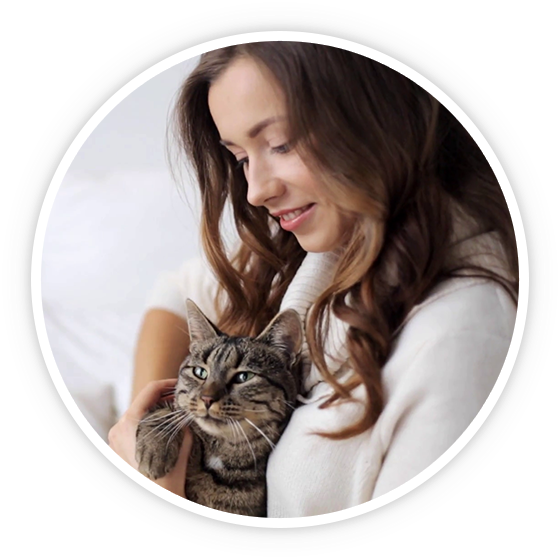 " My dogs truly enjoy their daily walks! They are excited to see their walker and are exhausted and tired upon their return!
-Jenny, Newport RI"