Pet Sitting Visits To Your Home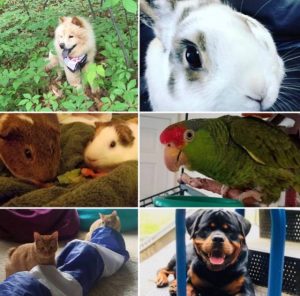 Being away from your companion(s) is hard, whether it's just for a few hours or several days. Finding reliable, quality care isn't easy and relying on friends and family too often can become inconvenient – for them and for you.
With our in-your-home pet sitting services, you can relax knowing that your companion(s) is being cared for by a professional, dedicated pet sitter in the comfort of your own home. Plus, we'll make sure your house is safe and secure, by giving it that "lived in" look while you're away.

Depending on your needs, our services can include:
Walks and/or let outs (you choose)
Playtime
Lots of love and one on one attention
 Feedings / Providing fresh water
Clean the litter box / Clean up after animals
Medicating (extra fee for insulin and subq fluids)
Taking in the mail / newspaper
Alternating lights & blinds for security purposes
Water plants
Taking out the trash
Updates as often as requested through our client app/communication system which are sent to your phone and/or email
Note left after each visit
Back up pet sitter for emergency purposes *Access to a lockbox or secondary key required for back up services
Benefits of Using Our Pet Sitting Service
Provides you with peace of mind:

We are here to lend you a helping hand when you are unable to be there. You pet(s) will be happy to be able to stay in the comforts of their own home while you travel and you can relax on vacation knowing your pet is safe at home and in the hands of a professional.


Provides exercise & stimulation while you are away:

We will step in and "fill in for you" while you are on vacation making sure your pet is walked, fed, provided with fresh water, medicated as directed and that they receive lots of love and one-on-one attention.
To Look After your home while you are away:

We will provide your home with security to ward off burglars while you are away (adjust blinds, alter lights) We will also bring in mail, newspaper and water household plants to give your home that "lived-in" look & clean-up after your pets so you can arrive to a tidy home!
Both you and your pets will benefit from our Pet Sitting Service!Get started by setting up a free meet and greet! Contact us today to make an appointment!
Pet Sitting Services + Rates
We make pet sitting easy and affordable!  If you have a special request, just ask.
15-minute visit
$22.00 +tax*
20-minute visit
$24.00 +tax*
30-minute visit
$26.00 +tax*
45-minute visit
$30.00 +tax
60-minute visit
$42.00 +tax*
Hourly Pet Sitting                                                                                                                                            $42.00/ HR +tax*
*Book 3 visits in the same day and receive $1 off each visit (=$3 off per day)
*Book 4 visits in the same day and receive $1.25 off each visit (=$5 off per day)
**medications- +$5/ visits to administer insulin injections & +$10/ visit to administer subq fluids
*We do not charge more for additional pets!
Request to Send the Sitter Out with Less than 48hrs notice:
For pet sitting services, we ask for a minimum of 48hrs advance notice for additions/cancellations. We will do our best to accommodate last minute changes/emergencies when our schedule allows. A $5 fee applies to all visits requested with less than 48hrs notice. A $10 fee applies to all visits requested with less than 24hrs notice.
A minimum visit fee of $18 applies to all visits canceled with less than 24-48hr notice.
Arrival Times:
We have a minimum of a 2hr arrival window for all of our visits (Ex: between 7-9am, 2-4pm, 7-9pm, etc…).
For young puppies, elderly dogs and animals on time sensitive medications -we can accommodate a 1hr arrival window.
Service hours are 7am-9pm
Holidays:
New Years Eve & New Years Day, Easter Day, Memorial Day, July 4th, Labor Day, Columbus Day, Veterans Day, Thanksgiving Day, Christmas Eve & Christmas Day
If you will need a visit on one of these days, please be sure to request it in advance (as they book up quickly)!
An additional holiday fee of $10 per visit will apply.
Weekends:
There is a $2 per visit fee for Saturdays and Sundays
All dogs, cats & ferrets must be up to date on rabies -UNLESS they meet the following requirements:
-Under 16wks of age
-Have letter from vet releasing them from rabies due to age/health issues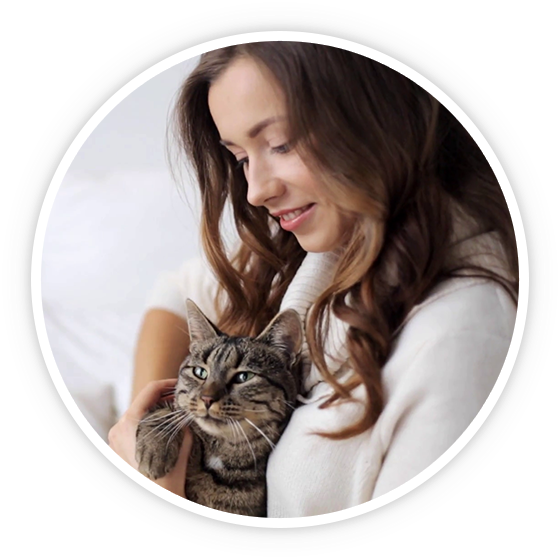 " It was a pleasure to come home to relaxed cats! We were able to enjoy ourselves while we were away knowing that our cats were safe and happy. Our sitter was exceptional!
-Karen, Westerly RI"