Cat Sitting/ Cat Enrichment Services

CLICK HERE TO SIGN UP FOR CAT SITTING/ CAT ENRICHMENT SERVICES WITH FURRY FELLAS PET SERVICE, LLC

Cats can sometimes come off as being independent and self-sufficient. But they look to their humans for not only food, but love, comfort and companionship as well. So when you're away – whether it's for a week or a day – it can create stress and boredom for your feline friend.
With Furry Fellas' cat sitting services, we'll make sure your kitty has everything (s)he needs to be healthy and happy while you're gone. Our services are tailored to accommodate your cat's personality, quirks and needs. So whether your kitty craves extra playtime, lives for lots of affection or just wants to be left alone, you can rest assured that we'll pamper your pet just like you would.
Depending on your needs, our services can include: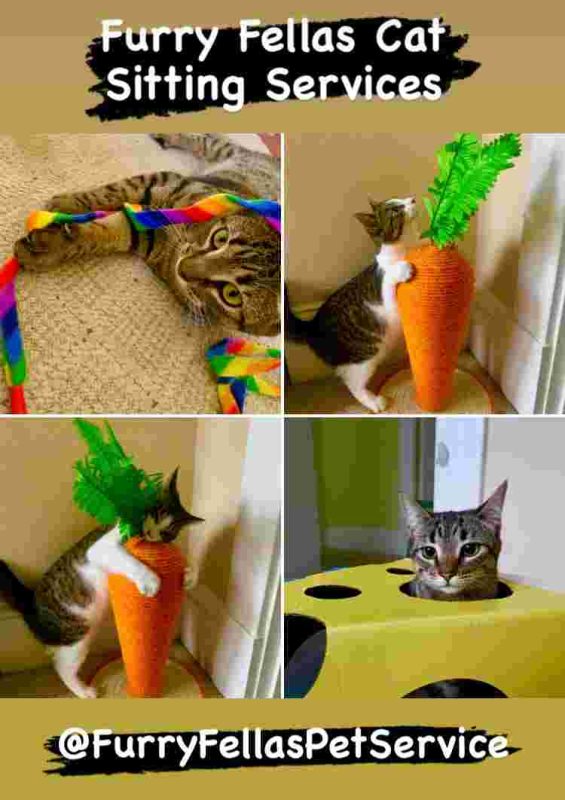 Get started by setting up a FREE initial client meeting. CONTACT US today to make an appointment.
Cat Sitting/ Cat Enrichment Services + Rates
15-minute visit
$22.00+tax
20-minute visit
$24.00+tax
30-minute visit
$26.00+tax
45-minute visit
$30.00+tax
60-minute visit
$42.00+tax
Overnight stays
10hr Overnight: $90/night +tax
12hr Overnight: $100/night +tax
Holiday Overnights: +$15/night
* medication – +$5/visit for insulin administration & +$10/visit for subq fluid administration

** holidays incur a +$10/visit and a +$15/night for Overnights

** weekends (Saturday and Sunday) incur a $2/ visit

All dogs, cats & ferrets must be up to date on rabies -UNLESS they meet the following requirements:

-Under 16wks of age
-Have letter from vet releasing them from rabies due to age/health issues

 
Top Recommended Cat Products by Furry Fellas

Cat trees can offer a sense of security by creating interactive areas that are only used by them. This particular cat tree has built in scratching posts which also provides conditioning for your cat's nails and avoids them scratching on your furniture!
Cat Tower Cat Condo Multi-Level Furniture Scratching Posts for Indoor Cats 
Cat nails can be harmful to your furniture so you can accomplish the need to scratch with a "Lean-it Scratching post". It is perfect for conditioning nails. It can lean at any angle, hang it from a door, or mount directly on the wall. Carpeted posts on the bottom prevent the scratcher from damaging hardwood floors or doors.
Cat nip is a great way to encourage cats to explore and play!
Cats are very agile and love to jump and run around to chase after their "meals" aka toys. This is great exercise and can be
accomplished
using
a
Cat Feather Teaser Toy.
Whether
they're
seeking comfort after an adventurous day or simply want to take a quiet nap, a cat bed
provides
the ideal retreat.
A water fountain delivers constant access to fresh water and can
provide
extra convenience for busy pet owners. Having access to fresh, cool water is important for the health of your pets.
Note: Furry Fellas is an Amazon Affiliate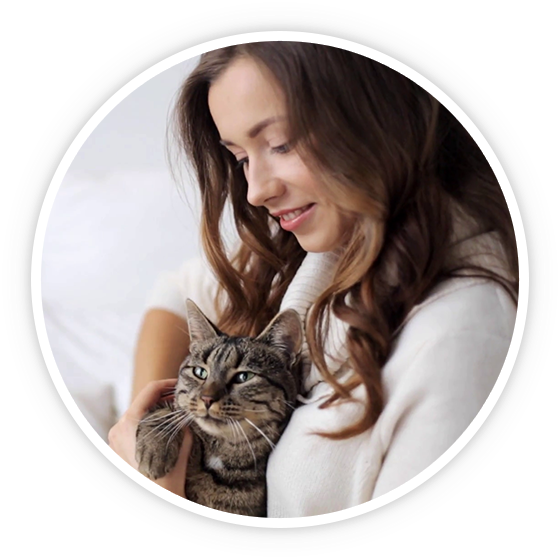 " When one of my kitties was diagnosed with diabetes, my life stopped. Twice daily insulin injections forced me to cancel plans. Furry Fellas put me in touch with highly qualified, caring individuals who were trained to care for the special needs of my sweet kitty. When I met the sitters personally, their love & understanding of animals was clear to see. I could finally feel comfortable leaving home, knowing that my pets would be cared for by qualified professionals who would treat them the same way I would. Thanks, Furry Fellas!"
-Diane, Lincoln, RI"