Overnight Sitting Services  (In Your Home)
Why disrupt your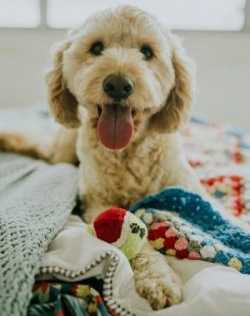 pets normal routine when you could have an experienced animal care professional stay in your home with your companions. Our overnight sitting services ensures the most-stress free style of pet sitting services for your pets. One of our experienced sitters will stay in your home to make sure your pets routine remains the same as if you were there. Overnight services can be accommodated to match your pets regular routine. 
If you need to be away for a night or more, our Overnight Pet Sitting service can provide you and your pet with extra security and peace of mind. This exclusive service offers all the same benefits as our regular Pet Sitting service but with the added perk of an overnight sleeping buddy.  Your companion(s) will enjoy the company of a professional pet sitter for 10 or 12 hours and you'll enjoy the security of knowing your home is occupied while you're gone.
Overnight Pet Sitting is great for:
Pets who get anxious or lonely when by themselves for long stretches.
Pet parents who are uncomfortable leaving their pets alone at night.
Special needs or senior pets.
Puppies who need more frequent potty breaks.
Pet parents who feel more secure with their home occupied overnight.
What it includes:
10hr overnight: Runs from 7-9pm through 5-7am (10hrs minimum)
12hr overnight: Runs from 7-9pm through 7-9am (12hrs minimum)

Guarantees dogs will be let out/walked at least 2 times(night and morning) and if needed we can also add in an evening/dinner visit and/or afternoon visit at an additional fee.

Our experienced sitter will spend the night in your home with your companions through the morning

Everyone will be fed as directed, exercised as instructed, medicated if needed, get lots of love and one on one attention

We will clean up after your pets, scoop the litter box, provide fresh water as needed, take in the mail/newspaper, take out the trash, water plants, adjust lights/blinds for security purpose and keep an eye on the home while you are away. 

We can also send you message updates through our client app/communication system (which can send you a notification on your phone, email or both) as often as requested during your trip to give you updates while you are away 

Overnight Pet Sitting Rates: 
Overnight Level 1:

$90/night (10hr Overnight From 7-9pm thru 5-7am) +tax

Overnight Level 2:

$100/night + tax (12hr Overnight from 7-9pm through 7-9am)

Holiday Overnight Level 1:

$105/night + tax

Holiday Overnight Level 2:

$115/night + tax




Afternoon or Evening visits with Overnight (rates are per visit):
$22.00+tax for 15min visits

$24.00+tax for 20min visits

$26.00+tax for 30min visits

$30.00+tax for 45min visits

 

$42.00+tax for 60min visits

+$10/visit on holiday
Holidays are:
New Years Eve, New Years Day, Easter Day, Memorial Day, July 4th, Labor Day, Columbus Day, Veterans Day, Thanksgiving Day, Christmas Eve & Christmas Day.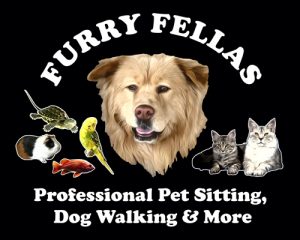 Last Minute Booking Fees:
For pet sitting/overnight sitting services, we ask for a minimum of
72hrs advance notice for additions/cancelations but the more notice the better as we often book up. We will be happy to accommodate last minute changes/emergencies when our schedule allows.

Last minute scheduling fees are as follows:
Last minute scheduling fees are as follows: +$5-$10/visit (less than 24-48hrs notice)

Cancellations:
As much notice as possible is appreciated so we can accommodate other clients & re-book our staff.
-72hour notice or more: No Fees Apply
-During the week of a major holiday, more notice will be needed (5days to 1 week)
-Less than 72hrs Notice of Cancellation: Full nights charge on all visits cancelled with less than 72hrs notice
Please Note: In the event of inclement weather, no fees apply for cancellations due to extreme/unsafe traveling weather. (As it puts our sitters at less risk!)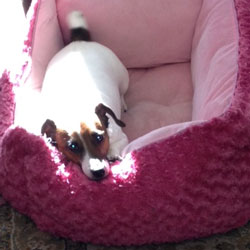 We do not charge more for extra pets!

*All dogs, cats and ferrets who are 16 weeks of age or older must be up to date on Rabies vaccinations in order for us to provide services. This is required by MA & RI State laws. Alternative options are to provide a letter from the vet stated that rabies is not necessary due to age/health or to provide proof of an up to date rabies titer test *

In addition to our Overnight Sitting Service in your home, we also offer Daily Pet Sitting Visits (1-4 visits per day to your home)